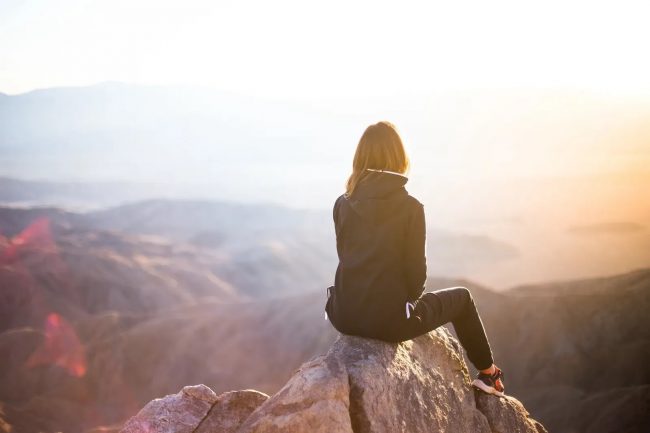 Why do people even travel solo – Trying to prove a point? Meeting new people? Or maybe getting sick to always have to match dates with your companion, but to be cancel in the end. It's no news that travelling is good for our mental wellbeing, and travelling solo has been found as a soothing activity for our mental state. And at this marry moment, women has been a staple for solo travelling.
A survey has been made by SoloTravelerWorld construed that women travelling solo prefers it for its freedom, to challenge themselves, to gain confidence, and of course, they weren't willing to wait on others – don't we all? Through all the excitement for a trip, we would like to implore our solo female travellers to bear in mind on a few tips, and to ensure that you have a good time while staying safe. Now here are 10 essentials safety tips for the solo female traveller.
READ ALSO: Wanita Ini Bercuti Di 3 Negara Dengan Hanya RM700
Plan Your Travel – Dig Deep To Where You're Going

Now by doing some proper research, you can travel better simply by understanding why you want to go and where you want to go.
Not only that you will find enough dirts about places to avoid, but you may as well find the good places to eat, and probably some rare sales and festivities for that time. This will give you a more enriching travel experience.
2. Pack Light

Packing light could help you a lot. It's not the time to worry about your beauty products when you're there. It requires a bit more planning to have a wardrobe that stretches from hiking boots to high heels but it can be done.
Just enjoy being there instead of worrying about these stuffs.
3. Just Take What You Need For The Day
For any days when you're in a travel town, just bring what's needed for the day you planned; just enough cash, have a safe compartments for your passport, and also make the best use of the hotel room's safe or locker.

Not only it will not give any opportunity for the bad guys, but it might save you from the overspent.
4. Meet Other Women Travellers

You won't believe how easy it is to build friendships when that friend is the same as you – a stranger in a stranger's place, alone, and need someone to share what she just saw at the museum.
5. Don't Trust New People Easily
Yeah I know! This is so contradicting to the point above. But you cannot be more careful when you're in strangers town. Some con artists can be quite charming and have mastered the act of befriending tourists.
Don't let your guards down. For any chances these bad guys might have, they'll take them.
6. Think And Act Like Locals

Buy local crafts, eat local food, stay in locally-owned accommodation so that the profits don't leave the country – may still make you looks like a traveller. The key is to blend in and not to be too stand out.
Might not be as easy as it sounds, but just be casual and comfortable, and do not look like you're out of place.
7. Constantly Check In To Your Friends Or Loved Ones

Keep on updating anyone in your circle back at home. Now it's easy to get connected although you're a thousand lightyears away. And with social medias it is easy to disseminate information to anyone you want.
Make it constant and not forget to save your emergency contact information in your phone.
8. Keep That Confidence In Check
You can only really rely on yourself, so sometimes you may need to psyche yourself up to be as mentally strong as possible. Have confidence.
If that lonely feels surfacing, it's good to bring a book, iPod, or any distraction items that helps.
9. Be Mindful And Wary

Now is the time to have that sixth sense (not the "I see dead people" kind). For all we know, you probably don't need a sixth, just heighten up your current senses and be wary of your surroundings.
Being mindful can leads to preparedness and allows you for a quick reactions.
10. It Might Be Okay To Be Rude.
There's maybe a situation or two when you need to show people that you're not to mess with. Be confident and strong, that will make you safe.
Tell those pesky sellers that you don't want to buy their local made yoyo. If they make you feel uncomfortable. Just do it.