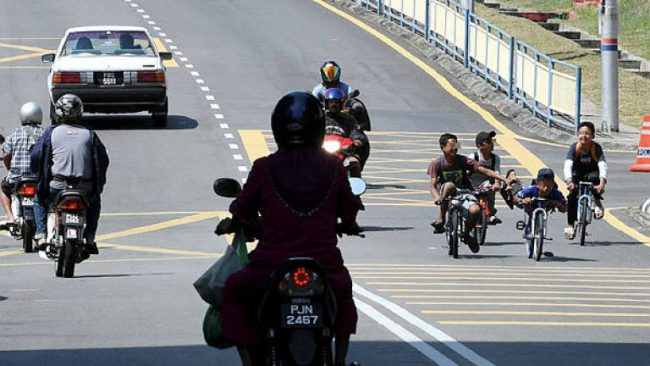 With the rise of 'basikal lajak' which is a really confusing culture of ours, has bring the law into a brim.
Recently has been announced by the Royal Malaysian Police that if any parents who allow their children to ride in the basikal lajak scene will have to face legal consequences for negligence. The death of our 8 youths has lead to this predicament.
READ ALSO: Isu Basikal Lajak, Ibu Bapa Boleh Didenda Sehingga RM20,000
In an incident occurred on November 10, 2019, six adolescent between the age of 11 and 16, were caught riding their modified bicycles around Ampang.
According to China Press and The Star, their legal guardians were also brought to the police, detained at Pandan Indah Police Station.
Noor Azmi Yusoff, Ampang Jayas OCPD Asst Comm said:
"The children were issued summons and released to the custody of their legal guardians"

The modified bicycles were seized in line with Section 112(3) of the Road Transport Act 1987. The legal guardians were detained under Section 33 of the Child Act 2001 for negligence, then released on police bail after taking their statements.
The case is still under investigation, and to be passed to the deputy public prosecutor.
Don't forget to follow us on Facebook and Instagram.
Inikah Restoran Western Paling Sedap Di Gurun? 😱