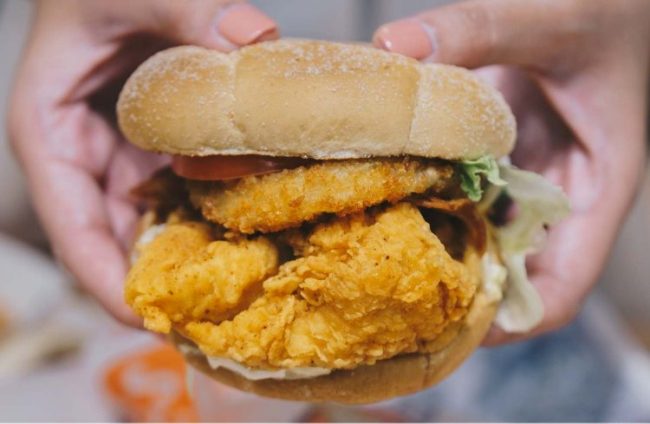 Now let's talk about burger. A burger, a quintessential comfort food that is a democratic foods that sank into anyone's soul, regardless of where you are.
Finding the best one is always a subjective matter. City's geographical, a class structure, its views on race. But as for the fast food chain that we have known to love in Malaysia, the A&W, they're bringing in the ideal burger combination into the mix, the Cream Cheese Burger.
READ ALSO: FamilyMart Hadiahkan Aiskrim Percuma Buat Anda Lahir Bulan Disember!

But A&W really know its business. People love the thirst-quencher root beer, and the swirly curly fries. The new burger will come with both of those awesome combo that makes us to be a drool machine.
Everyone can choose whether they want to try the beef patty at the price of RM24.90, or the chicken patty at the price of RM21.90.
This devastating combo will be there for a limited time only. We would recommend everyone to stop what you doing, and get in line for the succulent sweet savoury cheese and patty melt.

Or have you tried it? What do you think of the new burger? Let us know in the comment section!
Don't forget to follow us on Facebook and Instagram.
Ramai Orang Selangor Tak Tahu Hotel Terbaik Ini! 😱