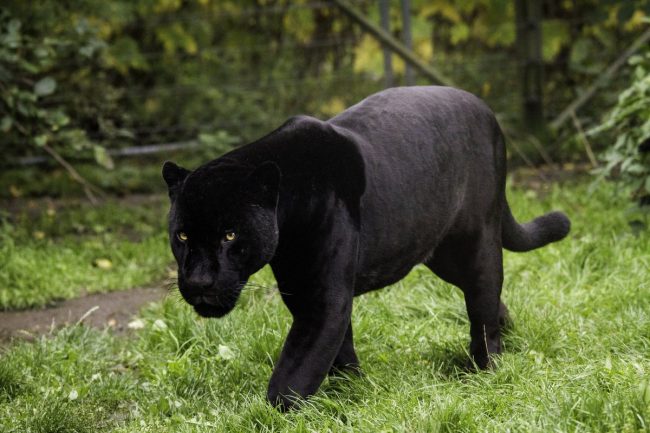 Terengganu seems so fond of its wildlife, as this is not the first time people spot some giant cats wondering around – well technically it's still in the cat's family.
Recently the locals in Taman Harmoni spotted a black panther roaming nearby the area – and no, it's not the Wakanda!
READ ALSO: Zoo Negara 'Terdesak', Perlukan Lebih Ramai Pengunjung

A resident known as Nur Mazila provide a statement that it was the third time she saw the panther within 2-weeks.
Here's a statement from what it seems like a scared resident:
"Currently we're living in fear, and we're not allowing the children play outside anymore. We hope the panther will be caught soon so our lives can return to normal"

Nur Mazila then took a photo of the panther and posted it on Facebook to ask for the Terengganu PERHILITAN branch's number. Soon after, she deleted the post.
Perhilitan received the reports and are setting up a team to retrieve the wild animal. All residents have also been advised to be cautious and immediately report to them for any sightings.
Maybe it's Marvel's promo for Phase 4? Regardless, we hope everyone is safe and the cat could be relocate to a safer habitat.
Don't forget to follow us on Facebook and Instagram.
Gula Kapas Terapung, Pizza Rendang Laku Keras Di Kafe Ini