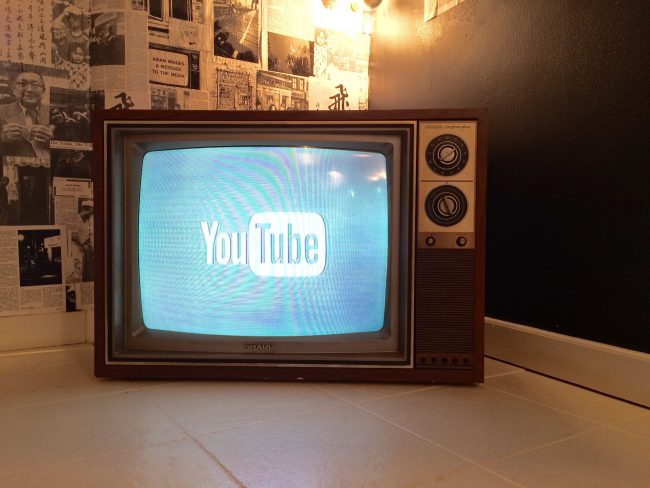 Hold on your seat guys! The future is here (finally).
Get ready to warm your potato couch – As there will be no more adjusting your TV antennas or getting those weird fuzzy worms on your screen.
READ ALSO: Kini Anda Boleh Tweet MCMC Jika Internet Bermasalah
PILOT TESTING IN LANGKAWI WAS A SUCCESS!
An announcement has been made by Malaysian Communications and Multimedia Commission (MCMC); for there will be a transition from analogue TV to digital TV transmission for all houses – that's happening in stages.

A pilot test was conducted in Langkawi since 21st July 2019, at it was successful. That made the island to be the FIRST location to fully receive the myFreeview digital TV broadcast which replaced the analogue TV transmission.
WHAT CHANGES DOES THIS MAKE?

The quality of the TV channels offered by the broadcasters involved could also be improved with the offering of new contents and interactive applications through the adoption of digital technology. Here are the perks of Digital TV:
Sharper image in higher resolution
Better sound quality
No monthly fee
Interactive TV Service will be available (E.g. online shopping)
More channels and services can be add
Allow live time recording
This will definitely provide opportunities to the creative industry players and artists to produce more creative content for the Malaysian viewers.
MALAYSIA IS THE 3RD SOUTHEAST ASIAN COUNTRY TO IMPLEMENT
Malaysia came third to shutting down Analog TV after Brunei and Singapore. Thailand is still transitioning since 2014, and Philippines will be fully digital by 2023.
Lastly, Indonesia is on track to shut down its analog broadcast on September 1, 2025, and will be fully using digital broadcasting by then.