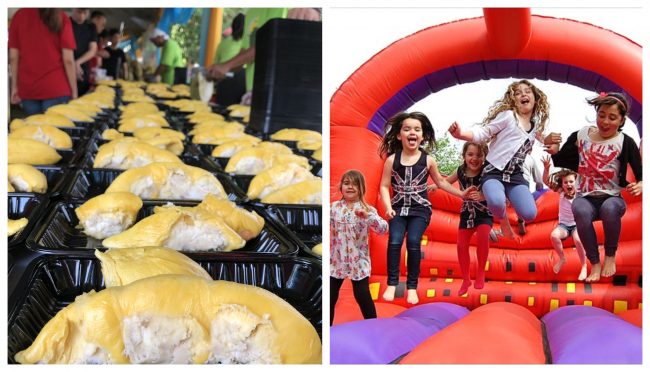 Durian lovers rejoice! There'll be an event being held, a "Musang King Marathon"  where you can eat it for FREE.
Matrix Concepts is famously known to be organising a durian fiesta, and they are bringing that smelly creamy scent of a stinky fruit – back to Tiara Sendayan on August 17, 2019, and Hijayu Aman on August 24, 2019.
READ ALSO: Have You Tried These 10-Different Durian Dishes In Malaysia

There are bunch of different local fruits featured in the event; the alienated fruit "rambutan", mangosteen, and few others to name. And everything will be free from 11 am to 3 pm, until all stock lasted.

The event also features a lot of activities, an inflatable castle, a giant trampoline, and many more for you to enjoy and spend the quality time with your families.

So if you have no idea how to spend on the weekends? Maybe can drop by and see what's up.
Don't forget to follow us on Facebook and Instagram.