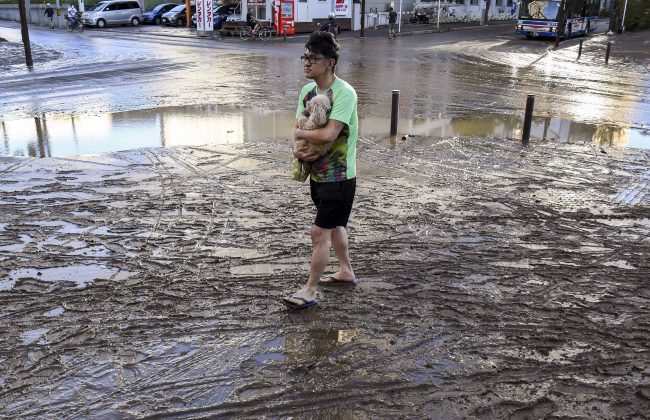 In a recent incident on the southwest of Tokyo, came one the worst natural disaster ever hit the Izu peninsula, the Typhoon Hagibis.
This happened on October 12, 2019 which causes landslides, and widespread flooding. It has been reported that more than 50 people are dead, 14 missing, and more than 210 people injured from the typhoon. There are more than 85,000 homes are without power, and more than 23,000 people were evacuated.
READ ALSO: Coca-Cola Apple Diperkenalkan Khas Untuk Pasaran Jepun
It has been said that Hagibis is the most powerful typhoon to hit Japan in decades. Here are 10 photos to illustrate the aftermath:
Please let us know what you think about the Typhoon Hagibis. Let us all pray and wish our best for their recovery.
Udang Galah Cheese Bakar, Tomyam Dalam Kelapa Paling Pure Dalam Malaysia?