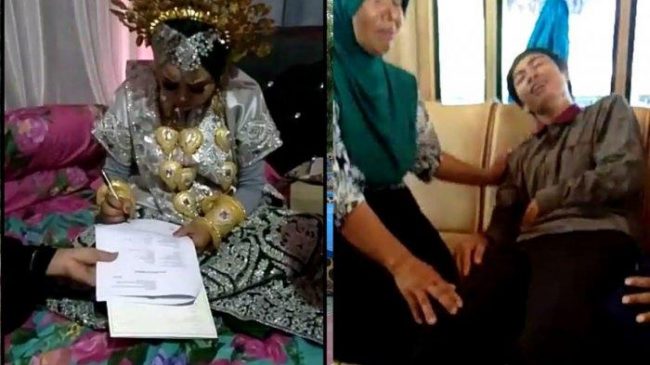 We can only inaccurately imagine seeing the woman you love marrying someone else, after being in a relationship for 6-years – *sniff*.
An unfortunate man in West Sulawesi, Indonesia is known as Aswar Anas, broke down and shed in tears after he could not powering through the whole wedding anymore.
READ ALSO: Boyfriend Beats Up His 18 Years Old Pregnant Girlfriend At Setapak

It was informed that this couple were unable to continue their relationships due to having different religions.
Aswar went to the wedding day with all his might, but he couldn't take it. A video is shared on Facebook showing him lie on the floor, covering his face, and is in tears – this is really tough to watch.
Posted by Q-kie Mho on Ahad, 1 September 2019
He could not stop crying, and the family members are trying to calm him down.
Posted by Q-kie Mho on Ahad, 1 September 2019
We can only hope the best for Aswar. It is not easy, but God has made different plans for both of you, and it is probably for the better.
Let us all wish him all the best for his future endeavours.
Don't forget to follow us on Facebook and Instagram.
PopcornTalk: TOk Aba Mati, Fang Pembelot & Sos TOmato Sedap?