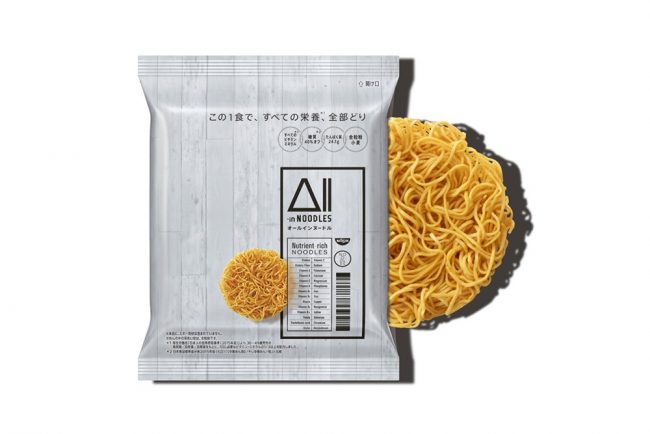 Now, who doesn't love the great-taste-and-really-convenient instant ramen? Whether you're rushing to get somewhere or just coming back from a long day, we've all had those moments that we'd rather make instant cup noodles instead of cooking a proper meal.
However it is also a well known fact that the only problem any instant ramen has is the lack of nutritional value. But one of the big instant ramen manufacturers, Nissin, have created a new line of instant ramen, the All-In Noodles Series that is proved to be healthy in Japan – is that even possible?
READ ALSO: Doktor Tak Bagi Makan Banyak Mi Segera Bukan Sebab Lilin

It's been said that each pack of this ramen contains roughly one third of a person's nutritional intake requirements. That includes 13-different vitamins, 13-minerals and high amounts of protein and dietary fibre. Nissin has designed a densely-packed nutritional substance then wrapped with a noodle coating to retained the instant ramen's flavour – why are you only in Japan?
This new creation reduces the total amount of carbohydrates by 40 percent compared to conventional instant ramen.

This instant ramen series are available in four flavours in Japan; plain, Abura (flavoured with spicy rayu oil), chashu pork and green onions, Tantan (a Szechuan inspired peppered dish), and Tom Yum (a Thai inspired dish).

Let me guess what's in everyone's mind right now, "Please bring the series to Malaysia" – and maybe create halal flavours while they're at it. Yeah – boarding school students, college dorms, busy workers; we have all waited long enough to have this type of creation to come across our lives. Let's keep the hopes up guys.
Don't forget to follow us on Facebook and Instagram.