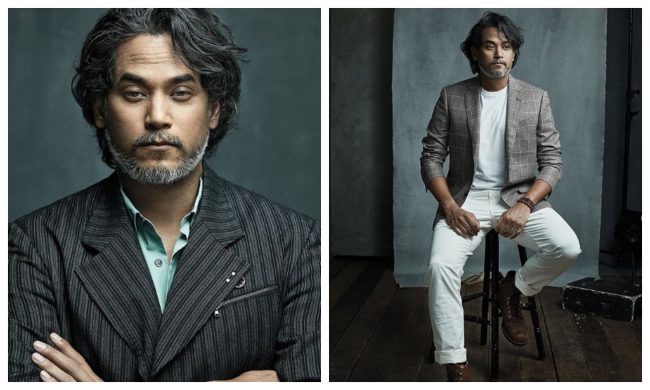 Now who would you say the best looking politician's out there? Yup — no one seems to be as close as manly as Khairy Jamaluddin, and no one can deny it after he flaunt his good looks for an interview with Unreserved.
In the interview, he talked about his vision about Malaysian economy, politics and prerogative. Then when it comes to the photoshoot — damn he's looking good!
READ ALSO: KJ: Selamat Maju Jaya Malaysia, Suara Rakyat Keramat

Look this is how it is as a "Public Figure". KJ is seen to be rocking a smart casual looks with nicely trim beard and wavy hair.
Not to mentioned his outfits, match with leather bangles really gives him a little bit of that "Johnny Depp" vibe.

Looking so plain? How about a little bit of khaki shirt and a blue blazer?

Undoubtedly KJ is the kind of guy that all ladies will be looking twice when passing by — and the guys too. Totally he'll be an inspiration for many growing up.

Now this here should make all 'makciks' melt with a bit of the Bollywood vibe.
Nonetheless, netizens are amazed with his good looks and the daring approach to do this photoshoot. Below are some Tweets that heavily discuss about it:
Sekali pandang macam Sivaji, dua kali pandang rupanya Abah. Semoga Abah sihat selalu @Khairykj pic.twitter.com/Yq8u6chr49

— twtmarathon (@twtmarathon) October 2, 2019
Wow @Khairykj ! new image and stylo . pic.twitter.com/W494ExFfW3

— Ikhwan Hafiz (@ikhwanhafiz) September 26, 2019
All and all, KJ truly look amazing! You can check out the interview here.
Let us know which is your favourite look in the comments!
Don't forget to follow us on Facebook and Instagram.
Makan Ayam Bunyi Krup Krap, Minum Air Bunyi Ahh