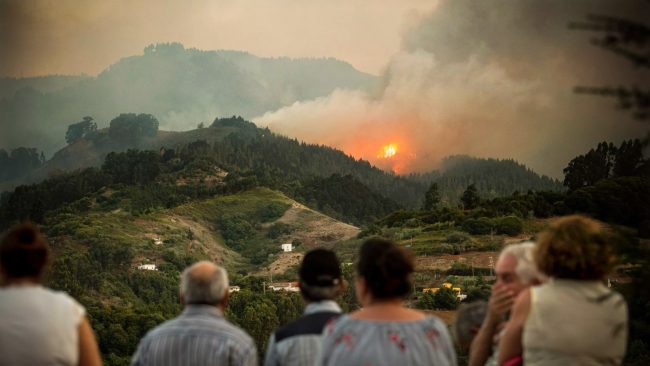 People around the world just realised about the major wildfires event surrounding  the Amazon forest – the worst part is, it has been lit for the past 3-weeks.
After the wildfire in Jakarta, and now this? – The sad facts about it is that people ruled out the important context of all these events. The world is in shambles, we need to keep reminding ourselves to take better care of ourselves and the world. Because major wildfires are burning all over the world just this month!
READ ALSO: Lelaki 34-Tahun Cuba Bakar Rumah Sebab Lapar
AMAZON RAINFOREST

The world's largest tropical forest, The Amazon, is a home to 30 million people and hosts the largest concentration of biodiversity on the planet. It makes 20-percent of the oxygen on Earth; and right now, it's burning.
Fires are a natural part of many ecosystems, but not in the Amazon, where they are an almost entirely human-caused phenomenon. Farmers use slash-and-burn tactics to clear forest areas for crops. Illegal loggers and miners set fires to cover their tracks. In several instances, they have ignited blazes to drive indigenous people off their land.
The fires in the Amazon have now been burning for more than two weeks. Their smoke has spread across Brazil and shrouded the country's biggest cities. Locals posted photos of flames, soot-darkened skies, and blackened water on social media:
CANARY ISLAND, SPAIN

Over 9,000 people have been evacuated since Saturday, August 17, 2019, as wildfires rage on Spain's Canary Islands off the northwest coast of Africa.
Flames as high as 50 metres (160 feet) had complicated the battle against the blaze burning on the western slopes of the volcanic island located off northwest Africa, prompting the evacuation of several villages with a combined population of around 10,000.
The cause of the fire, which at one point threatened to destroy protected natural reserves rich in biodiversity, is not yet known as rescuers have been unable to access the area where it started.
Some residents had already been allowed to go home as firefighters were subduing the powerful blaze, and so far some 7,500 people have returned this week.
ALASKA, US

Almost 50 large wildfires are burning in a dozen US states from Texas to Alaska. The McKinley Fire, which has now spread to more than 4,300 acres in Alaska, has destroyed at least 80 structures so far asreported on Wednesday morning, August 21, 2019 by the Alaska Division of Forestry.
Conditions are extremely dry in the state, and fire growth slowed earlier in the week with calmer winds and cooler temperatures and this weather trend is expected to continue.
Alaska's fire division reported that about 250 people are currently battling the blaze, and this number climbs daily. Day patrols actively respond as needed while a night watch also monitors activity.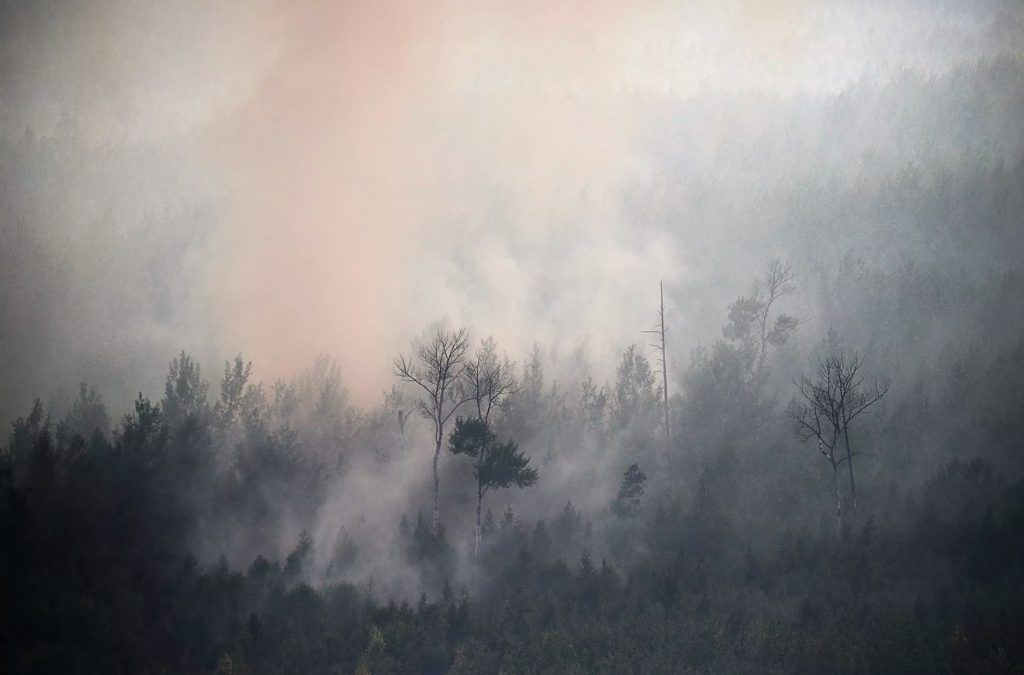 More than 21,000 square miles of forest have gone up in flames in Siberia this month, putting Russia on track for its worst year on record for wildfires. The smoke from these blazes shrouded large parts of the country, including major cities like Novosibirsk, and has crossed the Pacific Ocean into the United States.
The impact of these wildfires is already spreading far beyond Russia's borders. The smoke from the blazes now shrouds an area larger than the European Union and is moving into the Arctic. Parts of the Arctic including Greenland have suffered wildfires of their own this summer. The region is already experiencing its worst wildfire season on record.
Where is the Siberian wildfire smoke spreading to?@ECMWF predicts that it will cross the Arctic Ocean and reach northern #Greenland 🇬🇱 over 13/14 August.

READ MORE▶️https://t.co/HJ2OAfPkE7pic.twitter.com/YlXwrlUX8h

— WMO | OMM (@WMO) August 13, 2019
GREECE

A major wildfire is burning on the Greek island of Evia, where hundreds of people were evacuated from four villages and a monastery on August 13, 2019.
Water-dropping planes and helicopters have continued flights over the wildfire burning through a protected nature reserve. The aircraft are focusing on areas where access to the dense pine forest was hard by land.
Strong winds have fanned the flames and have hindered efforts to control their spread. The winds are also carrying smoke as far as the Greek capital, Athens, where a burning wood smell remained until late into Tuesday night.
The area affected by the fire declared a state of emergency on Tuesday, as Greece called on the European civil protection system for help stemming the blaze – Italy and Croatia pledged four firefighting planes.
IZMIR, TURKEY

Land in İzmir, Turkey had consumed over 1,200 acres caused by forest fires.
The fires broke out on August 18, 2019 in four different regions- including two in the southwestern Muğla province and others in Izmir province, according to Agriculture and Forest Ministry.
A total of 24 helicopters, 280 water tankers and 35 bulldozers were battling the flames. And the fire was almost contained and the cooling working is underway.
JAKARTA, INDONESIA

Indonesia recorded highest number of intense fire hotspots of the country since early August, 2019.
The government declared emergency in the provinces of Riau, South Sumatra, West Kalimantan, Jambi, South Kalimantan and Central Kalimantan, where extensive peatlands are particularly prone to fires.
Authorities have brought in 5,679 additional personnel to five of the provinces, drawn from the military, police and the regional disaster mitigation agency.
FRANCE

Some 900 hectares have been destroyed since the fire broke out on Wednesday afternoon, August 21, 2019 in the rugged hills of the Aude department, about 100 kilometres southeast of Toulouse.
Luckily there're no injuries have been reported and no homes have been destroyed, though 22 people were evacuated from their homes in the Val-de-Dagne municipality.
The cause of the blaze is not yet known, though authorities had warned of extremely dry conditions across much of southern France after weeks of drought.
2019 IS A BAD YEAR FOR CLIMATE, WILL IT GET ANY WORSE
Most of these fire incidents are believed to be due to the dry and extreme heat. July has recorded as the driest in many of the four seasons country.
As the climate changes, periods of extreme heat will get longer, more frequent, and more intense. Years of actively suppressing natural fires have allowed trees, grasses, and shrubs to accumulate at unnatural levels in many parts of the world. Deforestation has disrupted the natural water cycle in some regions, causing the remaining undergrowth to dry out. And as people build their homes closer to wildlands, the likelihood of setting off an inferno will only rise.
BEAR THIS IN MIND!
Humans are worsening the devastation from wildfires. We've seen enough movies where this is going. Let us all do our best to preserve the nature not only for us, but for our future children as well.
Don't forget to follow us on Facebook and Instagram.