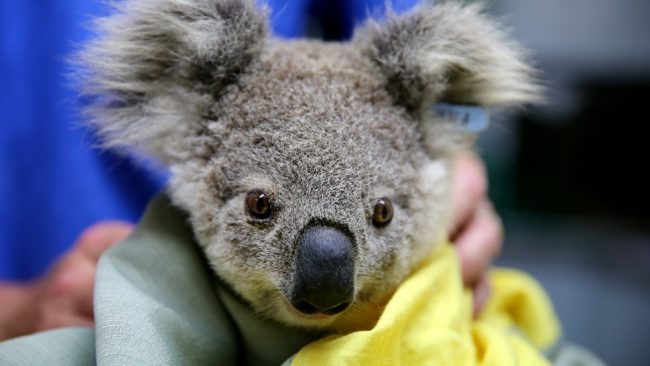 In regards to the disastrous forest fires in Australia that have sadly wiped out more than 1 billion animals, including thousands of the country's favourite cute and cuddly national animals, the koalas.
Local ecologists estimate that more than 8,000 koalas have been killed, with more recorded each day. With 30% of these precious creatures now gone because they're physically unable to escape the fires fast enough, the world fears for the future of these lovable animals.
READ ALSO: [VIDEO] Crocodile Spotted Near IOI Puchong, SCARY!

This sad event tend to hit us all.
Port Macquarie Koala Hospital has been helping injured and sick koalas all over the region for years, and especially during this mass bush fires, they need all the help they can get.
The hospital is now allowing you to adopt the wild koalas in their care wherever you are in the world.

This is an example of certificate provided to anyone who adopts the furry animal.
You may adopt a koala by visiting the hospital's website and fill up the necessary form. There are different packages for you choose from, in how to support them.
Here are some of information:
AUD40 (RM 112.90) per year and you'll receive an e-certificate from the hospital of the adopted koala's picture and name as well as the adopter's name.
AUD70 (RM 197.57) You'll get a physical certificate, a hospital booklet about koalas, your adopted koalas background, a koala bookmark and a copy of the hospital's magazine delivered to you!
If you are not looking for adoption, you may also help by donating to the hospital at GoFundMe.

The page has currently received AUD5,698,150- and will keep on increasing with everyone's help.
Those koalas are damn cute, and who wont want them in our house? Let us know if you would like to have a koala in your home!
Don't forget to follow us on Facebook and Instagram.
Cari Sarapan Nasi Lemak, Tapi Yang Dapatnya…