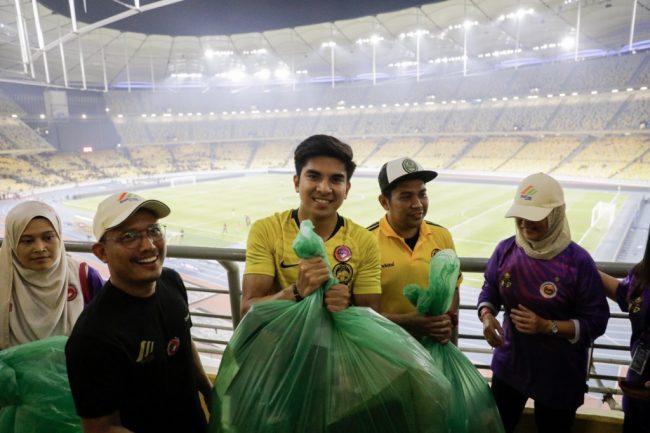 Our beloved Youth and Sports Minister again has shown the brightest example after the Malaysia's – Indonesia football match yesterday — which we won by the way!
It was last year when he was first caught doing it in the FA Final at the Bukit Jalil stadium. Then many Malaysians has been following his footsteps by joining the initiative.
READ ALSO: "Jangan Hina Tapi Bimbing Remaja Basikal Lajak" – Syed Saddiq

Our young Minister posted a couple of photos in his Instagram page with the caption saying:
"Our stadium, our house. Cleanliness portrays our culture."
This is truly amazing coming from him, as people are starting to do the same. This will show how respectful we are as a society, and as human overall.

But people, this does not mean that you can now finally throw your rubbish anywhere because now you know there will be someone picking it up. Please be considerate of the situation, and take responsibility of your own chocolate wrapper.
Don't you think this is amazing? Let us know in the comments below!
Don't forget to follow us on Facebook and Instagram.
Ini Kebab Pertama Dalam Dunia Guna Roti Hitam! 😱