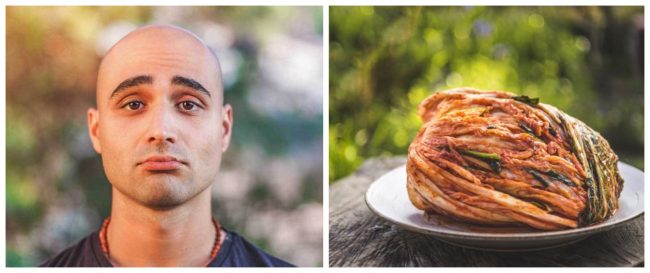 We all love science. The many years of research to understands about the stars, the nature of geology, and now the benefit of fermented cabbage – wow science!
In a recent study, spicy Korean cabbage is being tested on 23 men to tie it up with hair growth and reverse balding process – and the result is STAGGERING!
READ ALSO: Rupanya Ini Rahsia Orang Korea Kekal Kurus Langsing

The researchers at Dankook University, Seoul, chose these men who're at the early stages of hair loss to consume a kimchi drink twice a day, breakfast and bedtime.
The result shows that the average number of hairs had increased from 85 per square centimetre to 90, then it increased to 92 after four months.

The researchers said that this is better than the current drugs that is temporary and could have adverse effects. And they found that kimchi is a safer treatment for patients.
The report was published in The World Journal of Men's Health, where it is also being said that this is a significant increase which appears to have reversed hair loss in most of the men – maybe this is the secret to all the good looking Korean guys?
Don't forget to follow us on Facebook and Instagram.
Macam Lemang Tapi Sebenarnya…