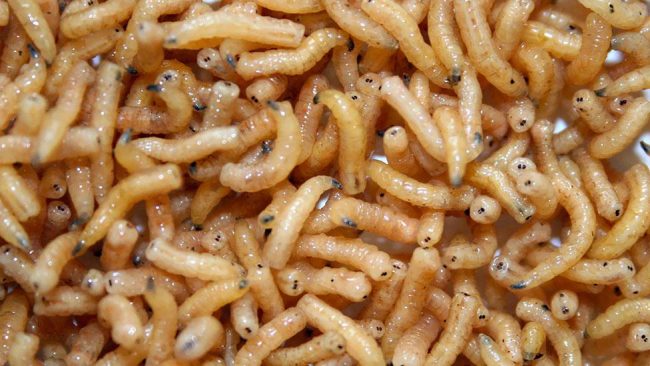 There is always a risk when eating outside. The food might not be good, the price will slightly more expensive. But what is worse is you do not know how clean are the foods that is served for you.
Recently a group of people were dissatisfied when they found out their order was swarming with maggots. They bring this to social media to share it with fellow netizens.
READ ALSO: Disgusting Maggots Found In Chicken At 'Mamak' Restaurant

The location was at a 'mamak' place in Telok Panglima Garang, Selangor.
The customer ordered a "mee goreng" at the mamak place, and added fried chicken as the side dish. After taken a bite of the food, he discovered the live maggots at his chicken.
However the worker there insisting that the chicken is fresh, which what angers the customers.
"What? Do you expect to serve this at pigs?"
Telok Panglima GarangMadina Maju Bistro 🤮🤮🤮Extra protein…#KKM #MDKL

Posted by 我们是马来西亚人 We are Malaysians on Jumaat, 3 Januari 2020
One thing that is also not acceptable in this case, is ownership of responsibility. Whenever any mistakes occur by our hand, we must take responsibility of it instead of making excuses, which how a restaurant should be as well.

Netizens are all expressing their dissatisfaction to the restaurant owner. The Facebook post is not garnered about 167 of negative comments.
This situation needs to be addressed immediately. When we talk about modernisation, moving forward for the digital era; the food industry needs to be moving forward as well.
We do not want Malaysia to be known as the "country with dirty foods". We are much more than that.
What do you think of this? Do you know any other places with similar feats? Let us know in the comments and play your part to make this world a better place.
Don't forget to follow us on Facebook and Instagram.
Di Dunia Ini, Ini Kedai Nasi Kukus Ayam Berempah Yang Dibuka 24 Jam Sehari!