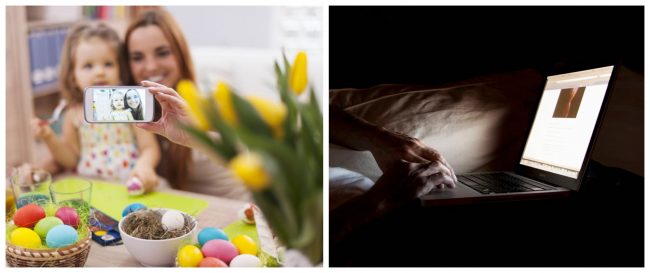 Recently pedophilia has been taking social media by storm – possibly because of the return of a certain local paedophilic in our country. People have shown concern on this matter and are being aware of the danger behind it.
One thing that parents needs to be concern of is, where does these pedophiles get their information to reach your kids? Less would they know that these information were leaked by the parents, themselves!
READ ALSO: UKM Akui Beri Peluang Nur Fitri Sambung Pengajian

Parents nowadays have been using social media to log on their children's progress. As it is a noble thing to do considering the expansion of internet, somehow predators (pedophile) has been taking advantage of this to data mine their preys (children).
The Child Rescue Coalition has released a list of over 100 of the most commonly used hashtags by parents that is being exploit by child predators. Some of these hashtags include; #diaperfree, #pottytime, #bathtimebaby, #nakedkids, #nakedbaby, and so on.

From here we would advise to all parents to be mindful whenever they want to post any content about their children on social media.
Here are a set of guidelines that parents can follow in order to ensure the safety of their children in the digital world. It is in a form of questions that parents needs to ask themselves:
Why am I sharing this?
Would I want someone else sharing an image like this of me?
Would I want this image of my child viewed and downloaded by predators on the Dark Web?
Is this something I want to be part of my child's digital life?

There are also some precautions parents can follow when uploading pictures of their children online.
Adjust privacy settings so that only your friends (not even friends of friends) can view your photos.
Inform them not to post photos of your child without your consent. (As a responsible parent, avoid sharing photos of your friends' kids without their consent as well, for example, pictures from birthday parties and so forth)
Do not post pictures of your kids' bath time/shower time, potty time, anything that involves the child being partially or fully nude.
If your children have their own social media accounts, teach them the importance of and how to use social media safely and responsibly.
Don't tag the location of your children.

All and all, we just needs to be careful in the world of internet anonymity. A pedophile could be anyone, even your family – and please listen to your children if they shown some different signs of emotions towards anyone you know.
Somehow this is the reality of the world we live in. Let's do our best to protect our children.
Don't forget to follow us on Facebook and Instagram.
MyFirstTime: Jadi Ke Tidak Buat Blueberry Pie?