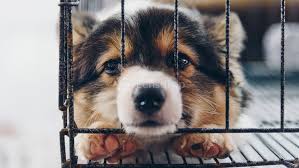 Dog eating are illegal in many countries. Many wonder if this has simply become some gruesome tale, or an unsavory myth. But there's still a little but few of the people who dared to hurt our friendly-furry-friend that adored by many even in Malaysia.
A restaurant recently exposed for selling dog meats to their customers. The restaurant situated in Kampung Baru Broga, Negeri Sembilan – are also selling other wild meats to named; squirrels, porcupines, hedgehogs and rabbits, and was rumoured to have crocodile meats (sigh) as well.
GOOD READ: Jijik! Minum Air Kencing Anjing Untuk Ubati Jerawat

Our Knight in Shining Armor, Mr. Lee Jun Hau
Lee Jun Hau, a Professional Pet Skin Therapist, Lee Jun Hau, shared on his Facebook about the demeaning behaviour that went viral. The idea is to make an awareness of the issue. In hoping that the authorities will take the necessary action to save our favourite pet.
He added that the owners of the restaurant do not sound like they are locals and wants their business licence to be revoked.
How Much For A Plate?
It will cost you RM25 per serving. Lets not imagine how the dog is prepared. The dog meats are written as "three-six" (which equals nine), which the number sounds like the word "dog" in Cantonese.

If anyone wanted to dine on dog meats, a reservation has to be made (due to limited stock). As referring to the recorded conversation between the restaurant owner, and Lee's friend.
There Was An Attempt To Save The Dogs Before
It is a sad thing for this to happen. So one might asked, "why is there no action taken by authorities?".
Mr. Lee explained that there have been at least an attempt to expose them. But the owners had gotten away with it because the activists did not have any proof. Hence the reason why now they came prepared and had photos as well as the recording to back them up.
A Fail Rescue Attempt

It is unfortunate to hear about the failed rescue attempt set off by Mr. Lee and his team. They wanted to save the dogs that were locked in cages, but the dogs are not there the next day. Suspected, to have been murdered. At his utmost regrets, Mr. Lee said this:
"Sorry, doggies, we were too late to save you. I just received the message and wanted to save you but it looks like it was too late. The dogs had been killed the night before, as we have reports that they usually slaughter them secretly at night."
We are really glad to have caring communities for our furry friends. We appreciate all the efforts that have been put out, and hoping that we can help more on this cause.