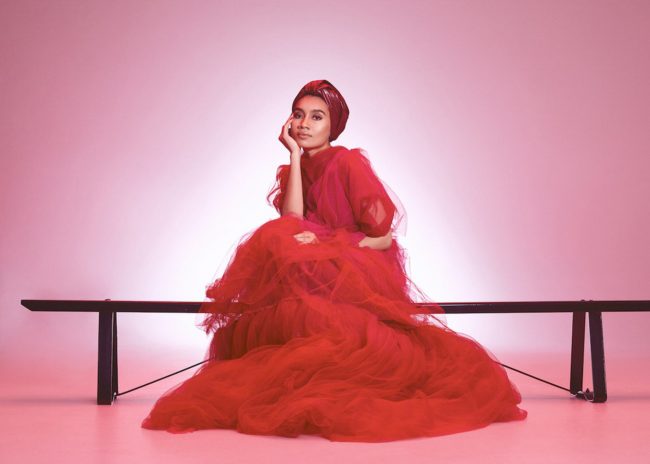 After a month of the release of her full-length LP (long-playing), "Rouge", recently Yuna releases a stunning music video "(Not) The Love Of My Life" which was self-directed by her.
Everyone loves seeing a homegrown artists who become successful and still remembers the importance of cultures and respect – while also look stunningly beautiful. 
READ ALSO: Iqram Dinzly Responded To His Viral Dancing Video
From the video, we can see Yuna as an Indian bride preparing for her wedding, but finally decided that she is not quite ready to settle down. She ends up running away from the ceremony.
We can see that Yuna is rocking the lehenga (similar to a skirt in Indian culture) and had a choreographed Indian's traditional dance in the video.
Here's the statement by Yuna which is in the description of the YouTube video:
"(Not) The Love of My Life tells a story of a bride in the midst of getting ready for her wedding but is second guessing her decision to settle down. I went back to Malaysia and wanted to collaborate again with my friend and traditional Indian choreographer Harshini Sukumaran whom I've worked with in the Forevermore music video"

Yuna also added how she loves the concept of Indian wedding and to having an opportunity to portray it in the video:
"I was also blessed to have collaborated with other talents and business owners, who live and breathe within the Indian wedding industry, as they help me breathe so much beauty and insight in what we were creating"

Lastly, Yuna added a really moving statement about embracing our local cultures which are many but are harmonised in a way:
"Back home we all partake in each other's culture in a very loving and respectful way which I feel is very unique. And in (Not) The Love of My Life, I was very blessed to be able to share that part of my life with the world. I'm not the main star of this video, they are. I'm so happy that I got the opportunity to direct my first music video, but it would not be possible without the consultation, support, and most importantly, love from the Malaysian Indian community"
All and all, we loved to see our home girl taking the music industry by a storm with whatever things she do. Can't wait to see what's coming in the journey with Yuna.
Don't forget to follow us on Facebook and Instagram.