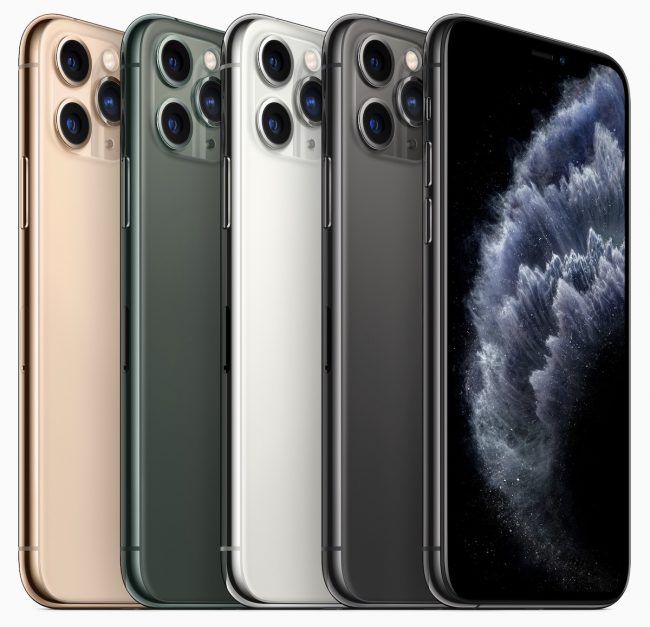 Each and every one of Apple users must be excited to hear about the brand new iPhone 11, iPhone 11 Pro, and iPhone 11 Pro Max that are schedule to launch in Malaysia on September 27, 2019.
However these are no mere smartphones. Everyone were dazed after hearing the price for the optimal version of the iPhone 11 Pro Max will be at RM6,899 – ouch! All of them have improved features predecessors, but is it really worth it though? Here's what we could buy with that kind of money instead of a piece of technology.
READ ALSO: Kajian Rakyat Malaysia Perlu Sebulan Gaji Beli iPhone 11
1. 2-New Sony 4K Ultra HD TV

Why settle for small things when you can buy not only one, but TWO big-ass  TV for your house.
You could simply place one in the living room, and another one in the kitchen to make it easier watching the TV3's Slot Akasia while cooking.
2. More Than 3,400 'Nasi Lemak Bungkus' Worth RM2

Breakfast for champions! 'Nasi lemak bungkus' is everyones' favourite breakfast. Heck, we can eat it anytime we want!
Well by saving up yourself from buying an iPhone, you can have 'nasi lemak bungkus' everyday for 10-years – or lesser depending on your diabetic situations.
3. Ten monthly payments for a new 2019 Myvi

Want a new car? The recent Perodua Myvi model is one of the most affordable car in Malaysia.
Perodua has many great deals and the monthly payment could cost around RM685 monthly. That could at least save you up for 10-months.
4. 300-Pieces of Chilli's Molten Chocolate Lava Cake

Who doesn't love the moist chocolate cake with a molten chocolate centre, topped with vanilla ice cream in a chocolate shell which you can only get at Chilli's?
Bring all your friends and families as it will be a feast of chocolate goodness. Or would you gather everyone to watch an iPhone screen?
5. 4-Sony PS4 Pro 1TB

Okay so maybe you don't need 4-consoles to play games. But what games can you play in that tiny iPhone – oops, a million apologies to the PUBG fans.
But it can be a terrific gift for adults too. So why not give one to your husband, and save the rest for rainy days?
6. More Than 1100 McDonald's 'Cempedak' McFlurry

The Cempedak McFlurry comes with creamy soft serve mixed with 'cempedak' swirls.
Some would find it nice, and some would prefer the real thing. But with each cup priced at RM6, who would complain?
7. Go For Euro Trip To London, Amsterdam, Brussels, and Paris

Everyone will have an idea of doing a Euro-trip at least once in their life. To immerse in the culture, and taking a clean breather out of the hazy Malaysia every once in a while.
But everyone can have the pictures as the screen saver on their new iPhone too.
8. 22-Times Having Me'nate Dinner With Friends Or Family

Once viral as the most expensive steak house in the planet, is now an affordable place for you to enjoy a nice juicy steak.
Me'nate offers price ranges that could fit anyone's budget. And everyone will have the occasional dinner at this place once in a while. With RM300 spent, you can enjoy nice steak, and some pasta's with 4-of your best friends.
9. 15-New iPhone 6s

You can get an Apple iPhone 6s for as low as RM434.
Means you can get 15-of them. This would work well with parents who likes giving smartphones to their children. It's an affordable options.
10. 13-Months Worth Of Groceries

We ask around, and many household would spent about RM500 a month for groceries.
But maybe 'Maggi" is the solution after buying an iPhone? You'll be the judge.
Don't forget to follow us on Facebook and Instagram.
Makan Ayam Bunyi Krup Krap, Minum Air Bunyi Ahh