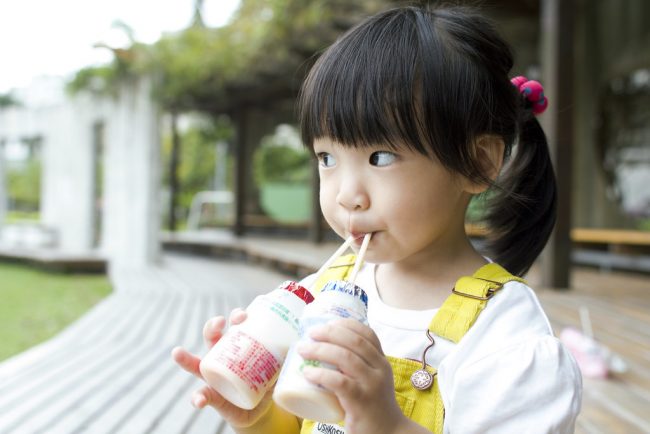 In recent decades, medical and nutritional research has expanded to have more consumers reach to get better probiotics and nutritional values. Hence a product such as Yakult.
Yakult is known for its powerful dose of live cultures that are useful to improve digestion, our immune system and skin health, among other benefits.  Not to mention its wonderful sweet taste and convenient packaging. But do you know that it's not really good to drink a lot of Yakult?
READ ALSO: Research Shows 'Satay' May Cause Cancer?

Limiting The Probiotic Bacteria Intake
Yakult has been releasing 65 millilitre and 100 millilitre bottles for consumption. This is due to reduce the risk of contamination of probiotic bacteria. Probiotic bacteria is good as it helps with the flow within the body.
However, taking in probiotics in an ultra-processed sugar laden with artificial flavors and sweeteners drink, encased in plastic is perhaps not the best choice.
As reported in ABS-CBN, each bottle contains 30 million live bacteria.

Yakult Is Not Meant For 'Quenching Thirst'
The company is concern if people drink Yakult as substitutes to normal water that supposed to be consumed when thirsty.
It's not supposed to be a thirst quencher. Yakult is meant to be an additional consumption to your diet.

Smaller Bottle Is Hygienic
Bacterias are everywhere, even at the cleanest of items you can find in your household.
Tha Yakult company choose smaller bottle because it is more hygienic – still not 100% hygienic.
The reason being is that the product which contains probiotic bacteria cannot be exposed to other type of bacteria that might compromise the quality of Yakult.

Larger Bottles Will Be Expensive
That is true. The company has studied the appropriate pricing for a pack of Yakult bottles that appropriate for consumers.
By increasing the dosage means that it might be more expensive than its market prices compared to any similars cultured drinks.

Makan Ayam Bunyi Krup Krap, Minum Air Bunyi Ahh