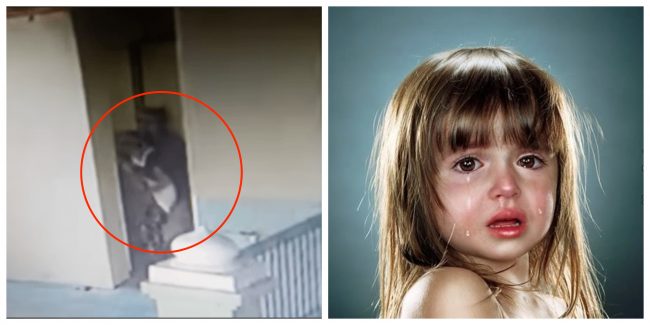 After many years living in the world, we tends to understand that we are co-living with people, and monsters.
Pedophiles are one of the monsters that is plaguing our society. Recently at a holy place, a surau, a pedophile has been caught on CCTV for calling over a kid before fondling him at the toilet area.
READ ALSO: WARNING! Pedophiles Targeting Hashtags (#) Shared By Parents
Kedah.Cabul kanak² di Tandas Surau Zon Mawar Ambangan Heights Sungai Petani,cari Lahanat ni, sampai lubang Cacing.

Posted by Penang Infozone on Sabtu, 21 Disember 2019
The CCTV caught the culprit while he parked his motorcycle, then he walked to the toilet area looking for his victim.
The victim who is a 9-year-old girl, is playing at the area with her cousin. Unfortunately she is then being called by the scary culprit, who then hugged her from behind and ran his hand down her pants.

The girl was seems shocked, and immediately ran after she got the chance. The culprit also then fled the scene before anyone notices.
The girl's father then reported this to the police, and the police urges everyone to be on a lookout for the culprit who is still at large.
Although the victim is not injured, but this will surely bring unrecovered trauma to a growing adolescent.
Please let the police know for any information you may have about the culprit.
Don't forget to follow us on Facebook and Instagram.
MyFirstTime: Jadi Ke Tidak Buat Blueberry Pie?