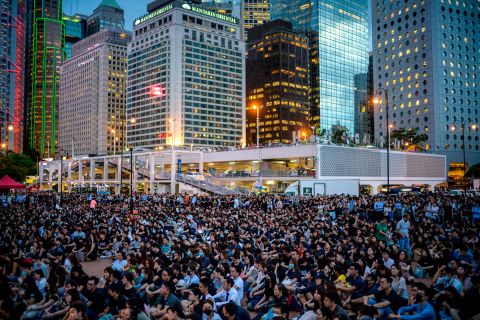 The current situation in Hong Kong had caused a disruptions to flights in and out. For which – the Hong Kong Chief Executive, Carrie Lam summarised that the demonstrators had pushed Hong Kong to the verge of a "very dangerous situation".
The initial spark for the ongoing protests was an extradition bill that would allow Hong Kongers to be sent to mainland China for trial – although it actually had been brewing for months.
READ ALSO: Malaysia Airlines Dinobat Syarikat Penerbangan Terbaik Asia

AirAsia had announced in their social media that they're rescheduling a number of flights to/from Hong Kong today.
[Travel Advisory]: #AirAsia will reschedule a number of flights to/from #HongKong todayhttps://t.co/GNvo5RFxjB

— AirAsia (@AirAsia) August 5, 2019
The flight are listed below:

Same goes for Malaysia Airlines as they announced it in their social media as well.
Following the coordinated strike that is happening in Hong Kong, Malaysia Airlines' flights MH432 and MH433 of 5 August will be delayed. More info: https://t.co/T6Rb9SzcrT

— Malaysia Airlines (@MAS) August 5, 2019
The disruption of flights are worsened as demonstrators are targetting key transport links – and the airport's high-speed rail service was suspended because of obstructions on trains and platforms.

Disruptions to flights in and out of Hong Kong worsened on Monday after protesters coordinated strikes to bring the city to a standstill.
It said that travellers could either change their flight, credit the account for future travel with AirAsia or get refund for guests whose flights have been delayed more than three hours or that have been cancelled
All guests travelling to and from Hong Kong to prepare for delays and to monitor their flight status at the airlines' website.