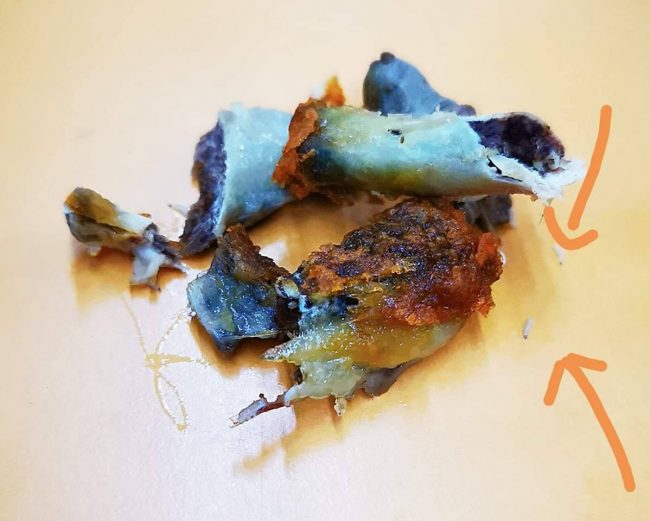 The opposite of "customer's always right" concept. A recent event showed how thick a restaurant (just a local mamak restaurant) manager is when he put the blames on the customer for choosing 'poorly' for chicken.
Now now we have seen quite a few incidents where the customers turned up to be the bad guy – talk about plot twist. But when it comes to foods with maggots, it is considered as sin!
READ ALSO: Hanya 1 Sahaja Kedai Mamak Di Negeri Sembilan Ada Sijil Halal

This information was posted on a Facebook group together with the photos taken by the user's phone.
A woman was having a casual dinner together with her husband and friends at a Sabak Bernam's mamak until she spotted maggots crawling out of the chicken bone that she's already ate.
The best (worst) part is, the mamak is not taking the responsibility of the contaminated food as the manager blamed the customer for choosing poorly.
The poor customer ended up with food poisoning and have personally submitted a complaint to the Sabak Bernam District Health Office and requested for further action.
The manager's behaviour is too absurd, lets do our part to make sure that they'll take better care of the restaurant's hygiene.
Don't forget to follow us on Facebook and Instagram.
Betul Ke Ni Cara Pilih Buah Yang Manis?