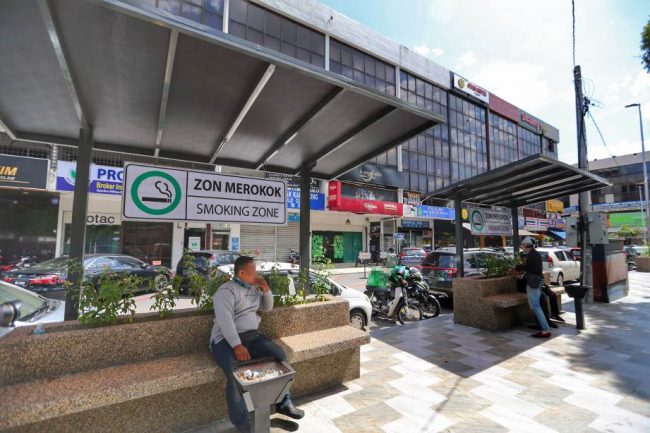 The recent smoking ban enforcement has been the talk for 2020 — Despite the Australian fire, World War 3, Aliff Aziz get back together with Bella Istillah, etc..
As the enforcement bring a lot of bittersweet response, the Ministry of Housing and Local Government has announced that they will be allocating RM1 million to build public smoking areas.
READ ALSO: [VIDEO] 10 Officials Swarm A Young Smoker And Issued Summons
The allocation will include commercial areas and food courts owned by local authorities. As for store owners, they should prepare smoking areas at least 3 metres away from the closest dining table for their customers.

Zuraida Kamaruddin, Minister of Housing and Local Government stated that proper guidelines will be handed out to owners of restaurants or private shops regarding the application for permission to build smoking areas in a small scale.
The smoking areas must have roof, seats and place to dispose the cigarette butts. The areas can also be shared with other restaurants in the same lot.

A model for smoking area has been built in Senario, Ampang. It is furnished with roofs, seats, and cigarette disposal pot.
This will be a great balance towards society. Isn't this how the Japanese did it? Let us know what you think in the comments section below.
Don't forget to follow us on Facebook and Instagram.
Drone Terhempas, Kepala Air Bahaya & Satay Legend 😢