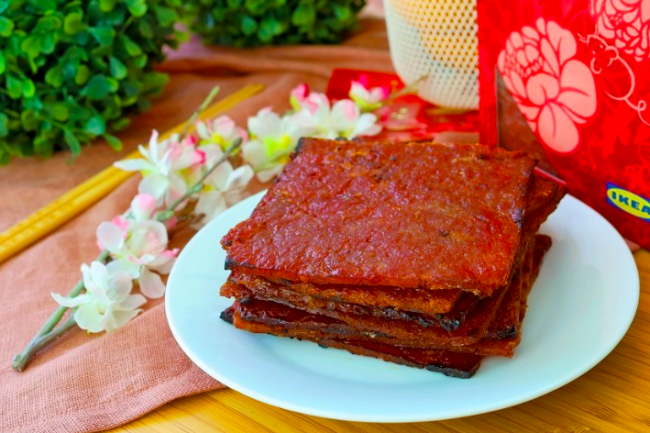 Have you ever thought, how lucky we are to have a melting pot of various cultures in Malaysia? Because of that, we are able to experience different things such as foods, sports, dances, and many more.
As Chinese New Year is around the corner, a lot of places has been preparing for it. IKEA is one of them as they recently releasing a halal version of 'Bak Kwa'; a beef-jerky-type thing which is famously being eaten on this festive season.
READ ALSO: [CONFIRMED] Our Favourite Korean Souvenir The 'Honey Butter' Is NOT HALAL
The IKEA's Chicken Bak Kwa is said to be savoury, packed with BBQ flavours that will be perfect for a feast.
IKEA will be selling it for RM48.80 (500g) from today until stocks lasts.

Aside from the Bak Kwa, IKEA also introduce a couple more menus and will be available after the festive end.
Here we have the new Spicy Hot Chicken Wings, pricing at RM17.90, and will be available until March 31, 2020 at all outlet.

Then there us also the Lotus Leaf Rice which is really awesome looking that is pricing at RM8, and is available until February 9, 2020 at all outlet.

IKEA is putting all the stops here. And aside from these, there're still those delicious meatballs. Let us know what you think in the comment.
Don't forget to follow us on Facebook and Instagram.
Pertama Kali Rasa Susu Badam Di Kapitan Penang?