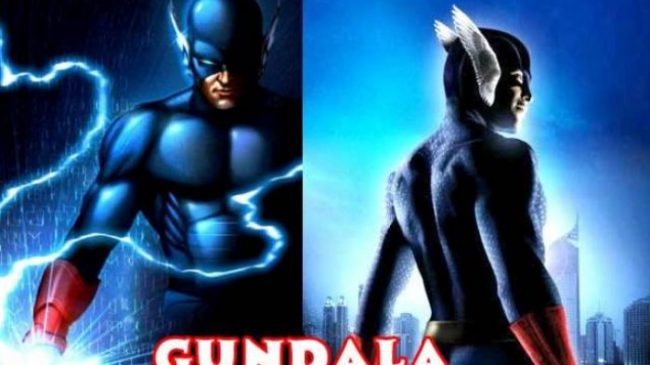 Now usually whenever we think about superheroes movies, Marvel and DC always comes to mind.
Well now there's a new universe comes to dominate our world, Indonesia will release their very own version called the "BumiLangit Universe (BLU)" adapted from their local comics.
READ ALSO: Bila Tajuk Filem Marvel Jadi Sinetron
The film titled "Gundala" is the based on the comic "Gundala Putra Petir" first released in 1969. The universe will be releasing movies over the span of five years beginning 2019.
The director, Joko Anwar shared images of the superheroes that will be in the BLU, and they will do phases for the release of the films, similar to how Marvel Cinematic Universe (MCU) had done it for over a decade.

Eight superheroes films are align for the next 5-years:
Gundala
Sri Asih
Godam & Tira
Si Buta Dari Gua Hantu
Patriot Taruna
Gundala: Putra Petir
Mandala Golok Setan
Patriot
He also released the actors/actresses that will be playing the superhero characters in the films:

To add on who's in the cast, our local actor Bront Palarae will be playing the villain "Pengkor" in the BLU universe – he will nailed it!

Just looking at this, we know that Bront Palarae is the perfect fit for the villain role, even for Marvel – why we don't do our own Superhero universe?
The first installation will premiere in Indonesia on August 29, 2019 but there's still no indication when will it come to our local cinemas. All and all, lets hope we can do our own superhero universe soon, maybe something surrounds the one from our childhood, "Kluang Man?".
Don't forget to follow us on Facebook and Instagram.
Kerepek Bawang Paling Rangup Atas Dunia!