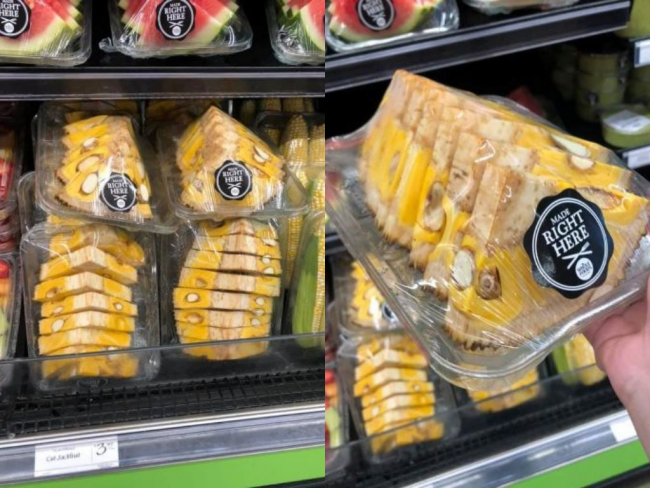 Jackfruit. A giant fruit with a bizarre look, thick on the flesh, a bulbous fruit that can be used for both sweet and savoury.
Recently another of our southeast Asian fruit has fallen to the victim of misconstrued by the western world. Our beloved rambutan just being used as an alien fruit in a Netflix sci-fi series. And now is the jackfruit's turn.
READ ALSO: Drama Siri Netflix Pilih Rambutan Sebagai Buah Alien

Now we know how to prepare our jackfruit. In most place, we cut it ourselves and store it in a container (or just finishes it there). But our grocery stores shows it best if you want a quick-jack-bite.
This is how it is packed in our local grocery store.

However, there're some geniuses in the states who did it like a watermelon! Our Penang local, Mei Tan discovered how a Whole Foods Market in Wheaton, Illinois, packaged it as it is.

Mei Tan wrote in her Facebook post, as a disappointment-mixed-amazed to that fact.

"This is how Whole Foods cut up nangka (jackfruit). I don't know whether to laugh or to cry #fail."
We understand the fact that some fruits require finesse to prepare it, as we Asians always do have. But we would love to see anyone who actually eat this watermelon-sliced-jackfruit.