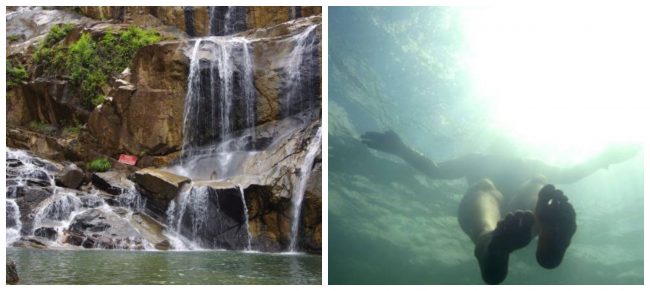 Sungai Lembing waterfall is no doubt as one of the top recreational place to go to, especially for weekend activities.
Unfortunately this past weekend, a 31-year old man has been reported drowned at the popular Pelangi Waterfalls. The man known as Joshua Sia Hanyang went to the waterfall together with his friends about 6.40 am in the morning.
READ ALSO: Netizen Dedah Hal Sebenar Sungai Jernih Ada Ikan Koi Di Penang
It is scary to see that the victim can still move as in the video, but could be struggling.

The video was captured by an eyewitness unintentionally. It's been said that the victim encountered difficulties and disappeared after 2-hours of swimming, without anyones' notice it. His friends and some visitors managed to found him unconscious awhile later.
The victim's friend said they managed to pull out the victim, who was unconscious. An eyewitness said that CPR was practised on the victim. It is also unfortunate that the Fire and Rescue Department managed to reach the waterfall area around 12.30 pm as it requires time to climb.

The deceased then was brought down to Sungai Lembing, where medical officers pronounced him dead. A post-mortem was carried out at Tengku Ampuan Afzan Hospital – condolences to the Joshua's family, and may him Rest In Peace.
Don't forget to follow us on Facebook and Instagram.