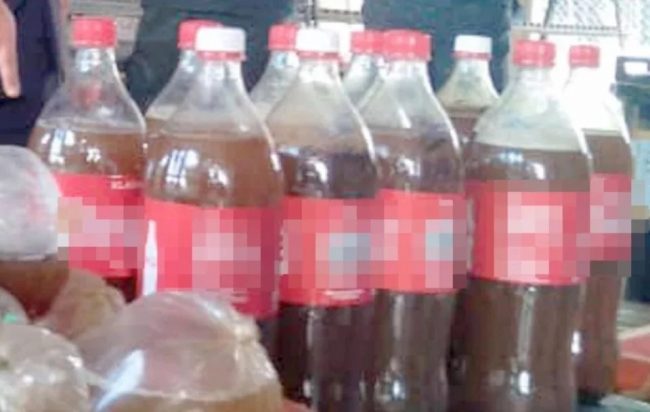 'Ketum Juice', or 'Kratom Juice', or widely known in Malay as 'Air Ketum', is a widely known substance that often relates to drugs. Although it is usually being used as an energy booster famously in Northern Malaysia.
But maybe some things are better stay in the North? It has been reported in the Malay Mail, two Malaysian men were arrested by the Immigration and Checkpoints Authority (ICA) for smuggling four bottles of Ketum juice.
READ ALSO: Ahli Parlimen Padang Besar Cadang Penanaman Ketum Bantu Ekonomi Penduduk

The bottles were transported in a lorry, transporting metal beams inside Singapore.
In a Facebook post by ICA, it is stated that Ketum is a Class A controlled drug. If found guilty of smuggling, the perpetrator will be met with a minimum of five years imprisonment to a maximum of 30 years of prison, with 15 strokes by a cane.

The perps have been taken for custody for further investigation. Here is the Facebook page explaining it by ICA:
What do you think of this? This is surely will be a bad repo for us Malaysians. Let us know in the comment section below!
Don't forget to follow us on Facebook and Instagram.
Burger 'Sampah' VS Burger Mahal – Mana Lagi Sedap?! 😱