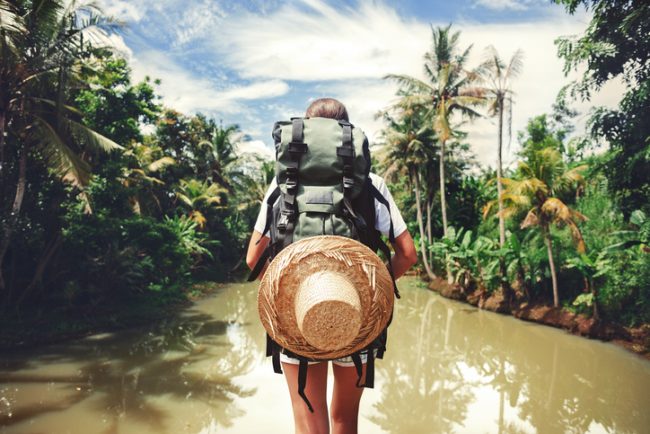 From a bore who has done everything at first, or a truly great and eccentric explorer. Which of these 5-types of traveller best describes you.
READ ALSO: 10 Essentials Safety Tips For The Solo Female Traveller
1. The Foodie

They say the best trip will always comes with foods.
If you have a foodie in your group, REJOICE! This particular travel style will always research the best place to get some good grubs on foreign land. The main objective; is to try as many authentic food experiences a s possible.
If a foodie ask you to queue up for an hour to try a local delicacy, best believe that it will be worth it.
2. The Adventurer

An Adventurer always goes off track which to explore the road less travel.
From something to get your adrenaline pumped up, until the beautiful view of the land of the lesser people touch. Whenever you're with an Adventurer, better make yourself prepare physically and mentally. As well as a pair of of hiking shoes just in case.
3. The History Buff

This type of traveller enjoys visiting historical and cultural landmarks — somehow of them don't even do that at their homeland. 
But a true history buff will always be knowledgable at the subject. When people ask them, it gets them going and could talk about it for hours. They would known all the lesser known facts and would appreciates indulging in an overnight stay at a historic, or cultural places.
4. The Shopaholic

A shopaholic is a rigid traveler. Every shoes for every occasion, and forget about travelling light. But his traveller could introduce you to how to pack your bags like a pro.
This traveller will always knows the best place to get the best deals for tourist. And always appreciate the local arts and crafts scene by local designers. If you have a Shopaholic in your group, most probably your destination will involves a place to get some goodies, or maybe a city.
5. The Instagrammer

If you're travelling with an Instagrammer, better be prepared to stop at various Instagram-worthy spot for at least 30-minutes before moving to another spot.
The Instagrammer is ideally easy to travel with. Anything that aesthetically pleasing on the eyes, maybe the subject could garner at least 200 likes, then you're good to go. They would be a perfect addition in a travel group to find the perfect picturesque angle for your photos.
What types of traveller are you? Let us know in the comment section below!
Don't forget to follow us on Facebook and Instagram.
Gempar Salji Turun Di Sunway Putra Mall 😱