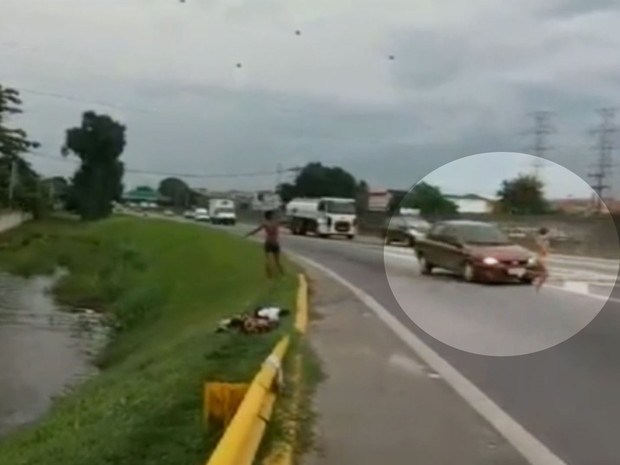 WARNING! THIS IS A GRUESOME GRAPHIC CONTENT!
Recently a video is being shared on social media of a young boy — possibly about 12 or 13-year-old – getting hit by a car that was going at full speed while he was running across the road.
READ ALSO: 'Warga Emas' Slit His Throat After Caused An Accident With Myvi

The video which was shared on a Twitter post, showed about 10 boys who are playing in a puddle of water besides the busy road.
The boys are using the highway as the 'ramp' for them to run and jump into the pond. As it can be seen in the video, it is extremely dangerous.
Versi penuh pic.twitter.com/O3RtEGo9Mo

— Maghrib Juice🇲🇾 (@ustakmalhakiem) December 18, 2019
The inevitable happened as one of the boy sent flying in the air after being hit by a speeding car.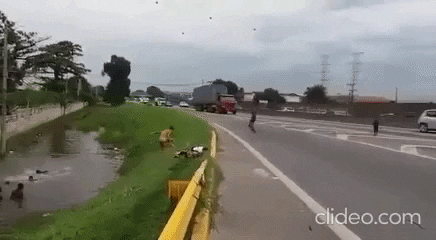 The Twitter post had garnered about 7.5k retweets, and netizens are taking this as a lesson to give to our future generations.
The origin of the video is unknown, but some of the netizens said that this happened somewhere in Brazil.
These kids are doing reckless things while having fun. We've all been there, but our parents usually draw the lines to how extreme our 'fun' could be. Share this to your loved ones.
Don't forget to follow us on Facebook and Instagram.
Makan Ayam Bunyi Krup Krap, Minum Air Bunyi Ahh