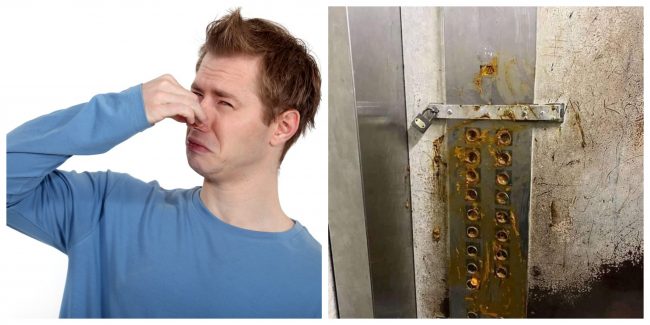 Inconsiderate people can be consider as normal in our society, who always does things to pissed us off, or making disturbance things to us all.
But this could be considered as the most disturbing of them all. Recently being shared in Info Berita Semasa that residents in Taman Medan Jaya Apartment, Petaling Jaya are fumed as their elevators were vandalised with human feces.
READ ALSO: [VIDEO] Man Had Diarrhoea In Shop And Keep 'Cool'

The incident were realised on December 18, 2019, around 8am. The residents firstly smell something weird coming from the elevator. What they thought was coming from garbage, turns out to be shocking after they saw the elevator buttons.
A police report has been made by the residents to ensure that this incident will not to be repeated again, and hopefully the authorities could find the person responsible.

This is too absurd even for an irresponsible guy. Please if you wanna do something bad, or disgusting, do it at your own personal space!
Don't forget to follow us on Facebook and Instagram.
VIRAL!!! PISANG NUGGET DI MALAYSIA – AKAN BUKA DI PAVILION – SANG PISANG BY KAESANG