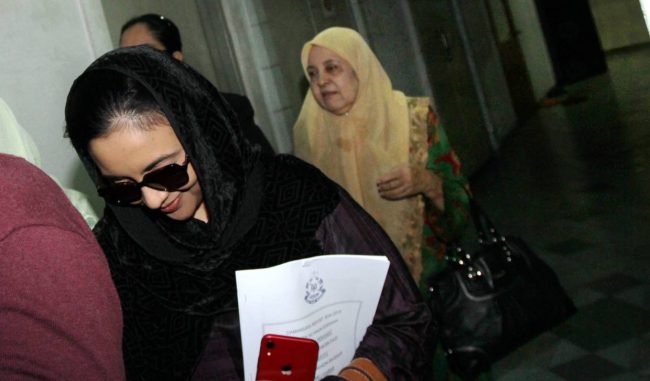 On June 14, 2018 marked the worst day for Cradle Fund's CEO, Nazrin Hassan as he was murdered. When you think it could not get any worser, the murder suspects were his family.
Trial has begun for this case, and on Wednesday, October 2, 2019, it's shocking to many when a fireman testified that Nazrin's wife, did not exhibit any signs of grief when he and his team arrived at the scene of the tragedy last year.
READ ALSO: Dua Beradik Bakar Rumah Sebab Seronok Tengok Bomba Padam Api

Fireman Mohamad Afzan Majid was part of a team of six responders from the Damansara Fire and Rescue station who had arrived at Samirah Muzaffar's home in Mutiara Damansara, and stated this in the court:
"I and two other colleagues approached Samirah, who said she was the homeowner and wife of the victim. She told us there was a fire at a room on the upper level of the house. At that point, I noticed that she was calm, she did not show any signs of anguish. Her expression was one I had never seen before."

All through his 22-years as a firemen, this was the first time he encounter this type of casual reaction.
He also stated that Samirah attempted to storm into the room while the fire was raging at one point, but he stopped her because it was dangerous as well as disrupting work.
When the firemen entered the room, what they see was the charred remain of Nazrin. Then the wife kneeled beside him while kept quiet.

"The woman kneeled beside her husband and only kept quiet," he said, adding that Samirah spent about five minutes beside her husband's charred remains.
This is a truly sad tragedy. Still this is too early to tell who's at fault. What we can only hope that Nazrin's resting in peace and for this case to close as soon as possible.
Don't forget to follow us on Facebook and Instagram.
Udang Galah Cheese Bakar, Tomyam Dalam Kelapa Paling Pure Dalam Malaysia?