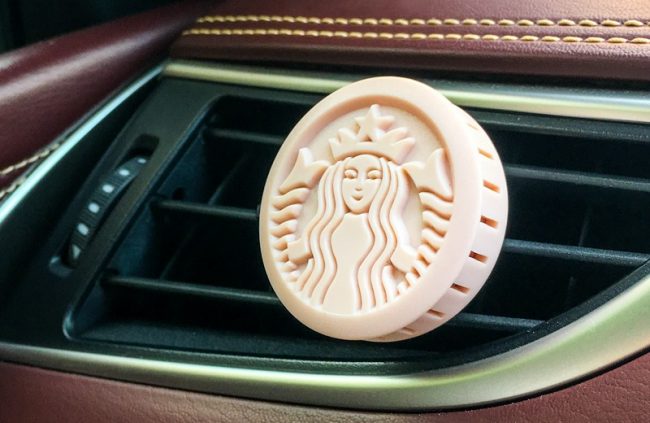 Who doesn't love the smell of a coffee shop; a fresh brewed tea, pungent smell of coffee beans, or the sweet smell of hot cocoa? And what if you can have those smells for your car – well now you can, except for the coffee smell.
Starbucks just recently launched 2-fragrance as air freshener; Green Tea and Chocolate, and the stocks will only be available only at drive-thru outlets while stocks last.
READ ALSO: The UKs Favourite Coffee Shop Are Finally Here In Malaysia

It's kinda weird why they didn't ventured the coffee smell for their fragrance – really odd.
The freshener will come in coin-shaped ornament that looks cool. It is available for RM25 per one car air freshener, or you can get it for RM15 when purchasing a venti-sized beverage.
Add a little Green Tea or Chocolate fragrance into your daily commute with the new Starbucks Car Air Freshener! 💖 Available at our Drive-Thru Stores for only RM25, or RM15 when you purchase a Venti-sized beverage. *T&C Apply pic.twitter.com/ln2hv5WzCE

— Starbucks Malaysia (@StarbucksMY) August 16, 2019
Here we can just hope that they will come with coffee smelled air freshener soon – it's just the right thing to do, yes? All and all, you can try to get one to freshen up your car, or it can be a gift for your green-tea-or-chocolate lovers' friend.
Don't forget to follow us on Facebook and Instagram.