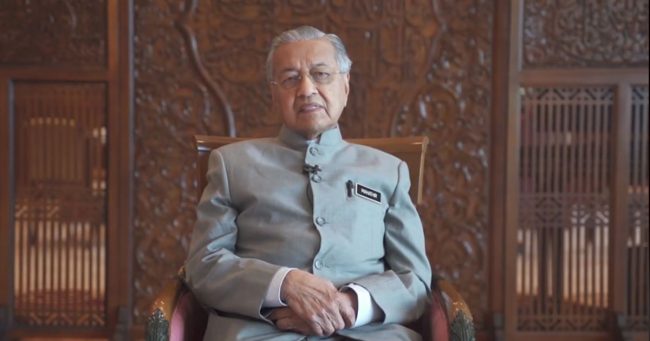 After the death of the Iranian Commander, Major-General Qasem Soleimani by the US, the whole world has been terrified of the possibility an outbreak of a war between the two countries.
A recent eulogy of Soleimani's also include a US$80 million (RM328 million) of bounty to be placed on the US President's head, Donald Trump. The assassination has been angering many people around the world, and it is unclear on how to undo things.
READ ALSO: Ahli Parlimen Belanda Mahu Pertandingan Melukis Kartun Nabi Muhammad Diteruskan

Malaysia Prime Minister, Mahathir Mohamad has described that the assassination of Qassem Soleimani via drone strikes as immoral and against international laws.
He also stated that it is time for Muslim countries to unite for protection. It is better to close ranks as this could be potentially spread.
"The time is right for Muslim countries to come together"

He also said that we are no longer safe now. Assassination is being taken out by a drone, that could taking shot at anyone.
Let us pray that no such war will come through. No one should experience it, as well as to take care the livelihood of our future generations.
Don't forget to follow us on Facebook and Instagram.
Nikmatnya Makan Cengkerik Di Bangkok 😍 (not clickbait)