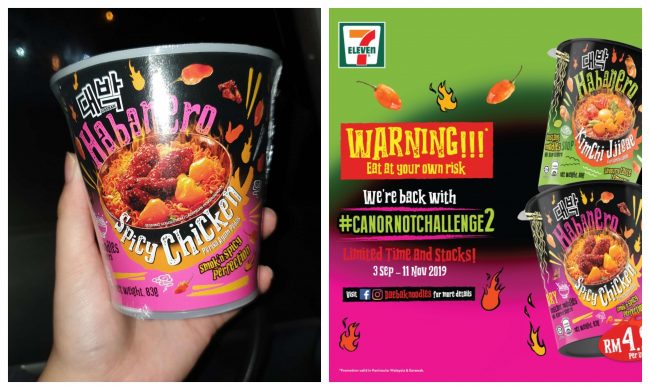 Oh Malaysia and it's never ending needs of spicy foods.
People have been having spicy ramen in their household for years now, ranging from the infamous Korean brands, until our own local Mamee. They had launced the Mamee Daebak awhile back, and now they're coming back with a new chilli, the Habanero!
READ ALSO: Japan FINALLY Created A Healthy Ramen Series!

The Habanero series comes in two flavours; the Kimchi Jjigae and Spicy Chicken. From the name itself, we can only imagine the inspired level of spiciness could be compared to the ones we had in Korea.
The habanero, has about 100,000 – 350,000 on the Scoville scale. Which is more than our local Birdseye chilli "The Cili Padi" which only has 50,000 – 100,000 on the Scoville scale.

This is thought to be ringing the spicy noodle challenge bell again after people have been adapting to it.
However these hot cup of noodles are only available until 11 November 2019. Therefore it is limited. The price for a cup is only at RM4.90, and you may get it at all 7-Eleven outlets in Malaysia.
Dare to try? Maybe need to keep away from children though.
Don't forget to follow us on Facebook and Instagram.
Saefood Teraboq, Boleh Hantar Sampai Depan Rumah!