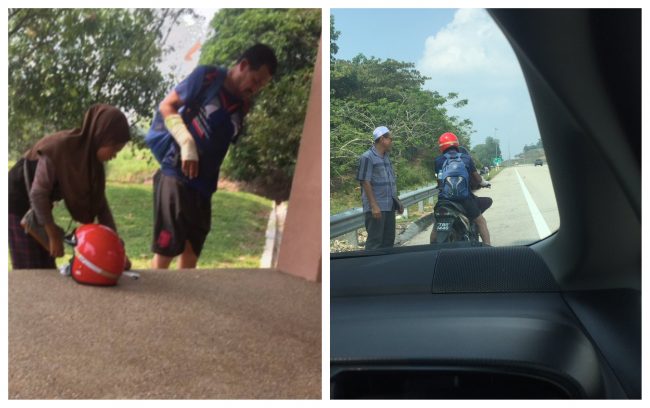 There was a recent viral story about a father have to ride a motorcycle from "Institut Jantung Negara" (IJN) to bring his daughter for kidney and cardiovascular treatment. This story then was shared by a Twitter user and received sympathies from netizen.
However it's disheartening to know that this story was actually fake, and made up as a donation scam – how can anyone has the stomach to this sort of thing?
READ ALSO: Pasar Terapung Bakal Dibuka Di Kuala Nerus, Terengganu

As it turns out, this individuals happens to be the same guy who did a similar scam back in 2016.
Here's the statement from IJN, and shared in their Facebook post:
"After further investigation, he is the same individual who did a scam before. We have posted it on our Facebook wall. It is found that his last visit to IJN for a checkup marks back at 2016. But they didn't visit IJN afterwards."
Previously the fake "sad" story of this guy was shared by a concern netizen on Twitter. Little did he know that it was a scam. This tweet garner to more than 16k retweet to date.
sesiapa yang nampak diorang ni dekat highway lpt, please give them some help ,terjumpa diorang tadi dekat rnr maran dan kebetulan berkongsi satu pondok, lepastu ayah aku tanya "nak pergi mana?" pic.twitter.com/iQaAgru3yf

— ligt (@lalangsajati) September 6, 2019
All and all, this world is a disruptive place. Why do we need to think twice to do good? But with these types of bad people, somehow it's ill assuring to raise our family in a nice good society.
Hopefully everyone can be happy and harmony as a society.
Don't forget to follow us on Facebook and Instagram.
Makan Ayam Bunyi Krup Krap, Minum Air Bunyi Ahh