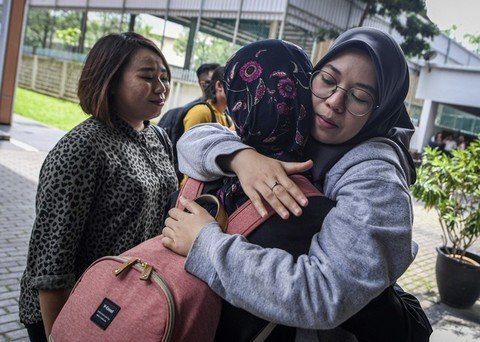 Despite all the efforts being put up, it is confirmed that Utusan Melayu Bhd will be closing down after 80 years of services. There was however a gist of hope back in August 2019 when they received financial assistance, but sadly it is not enough.
Many loyal employees of Utusan still kept on working and hustling their way to save the company. But the breakdown of the news does not serve them justice, as they were not even warned about yesterday's closure.
READ ALSO: Selepas Kecoh Akan Henti Operasi, Utusan & Kosmo Habis Terjual!
Everyone deserved at least a heads up; an explanation, a justification, or at least a sliver of idea before the bad news breaks.
The National Union Journalist (NUJ) Utusan came forward and stated that the owners of Utusan Melayu Bhd did not face their employees about the liquidation decision. And they all are a bunch of cowards.
The NUJ representative, Mohd Taufek Razak stated:
"We still keep on working despite not receiving any payment for months. We love this company. We knew that this would happens when a political party owns a newspaper — but we had tried and failed to burst from that bubble. In the end, we are left in a lurch," 

There are over 700 employees are on forced leave until 30th October 2019 by Utusan Melayu Bhd. There are no termination letter given, nor any options for job opportunities for their employees. And the company still owes them two FREAKING months worth of salary.
"We did not receive any termination letter, but just a notice saying that we cannot enter the building at 1pm, October 9, 2019"

What's worse is that no compensation or proper notices were given.
Transparency is crucial at times like this. A company holds a lot of lives who have been working for them, all of them with families and hopes and dreams. A clear communication should be able to clear expectations from both the managements and the staffs.
Honestly, it is unfair to have this happen to the good staffs in Utusan. Lets just give our best to help them if we can.
What do you think is the best way for the management team in Utusan to handle this? Let us know in the comments!
Don't forget to follow us on Facebook and Instagram.
Nasi Kukus Pertama Atas Dunia Bukak 24 Jam, Kini Di Kajang!