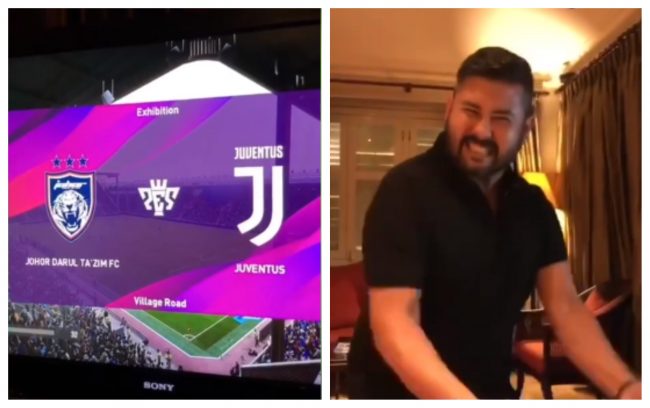 Johor Darul Ta'zim (JDT) supporters rejoice!
It has been confirmed since 2018 that JDT will be a playable club in one of the famous football game today which is Pro Evolution Soccer 2020 (PES2020). Recently our Tengku Mahkota Johor (TMJ) just uploaded a video showing him playing the game and scored against Juventus.
READ ALSO: Permaisuri Sings Tanya Sama Pokok To A Down Syndrome Lady
It's here!!! PES 2020 😍🎮#JDT#PES2020#LuaskanKuasamuJohor

Posted by JOHOR Southern Tigers on Jumaat, 6 September 2019
Fans are excited and can't wait to play the game – and a bit of envy because how can TMJ get to play it first?

The game will be launched in Asia on September 12, 2019. And this marks the second time a Malaysian's football club is featured in an official game since Fifa 1998.
Well then, is there anyone would like to have a match?
Don't forget to follow us on Facebook and Instagram.
Makan Ayam Bunyi Krup Krap, Minum Air Bunyi Ahh