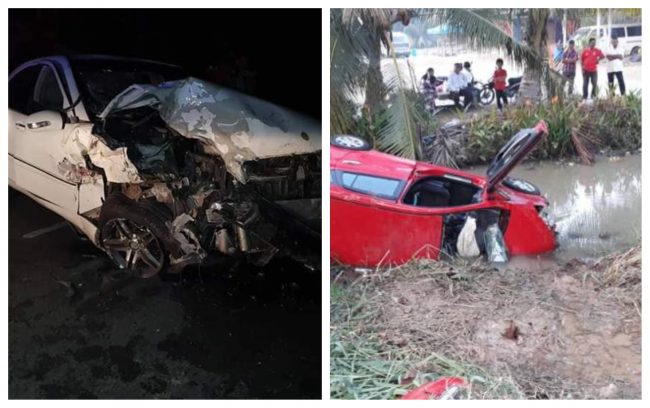 This doesn't sound right at all.
In an incident that happened on September 7, 2019, a 66-years old man stopped his Mercedes Benz in the middle of the road, and caused a Perodua Myvi to collide with it, flung into the ditch, and passed away. The Mercedes driver, then kill himself afterwards.
READ ALSO: Heres What We Know About The NSE Road Rage Murder

This unfortunate event happened at Jalan Tali Air, Sawah Sempadan, Tanjong Karang.
The senior citizen had stopped his car in the middle of the road, and is believed to be suffering from mental illness.

The unfortunate Myvi driver however, was unable to avoid the stationary Mercedes Benz and both cars collided. The driver known to be Muhammad Fadzli, suffered severe head injuries and died at the scene.
According to a report in NST Online, the 66-year-old driver slit his throat using a sharp object in the incident. It was witnessed by several onlookers. He died shortly after.