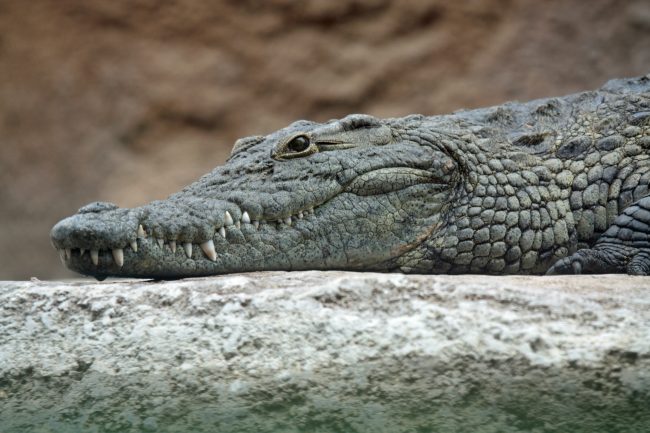 Despite living in urban areas with tall buildings, and commuters; never would one expect to discover a wild animals walking among us.
Recently a wild reptile has been discovered nearby IOI Puchong, a crocodile, lazing in the hot sun in a big drainage.
READ ALSO: Black Panther Spotted Near Terengganu's Residential Area!

But this is not a first occurrence.
As it turns out, authorities once captured a huge crocodile back in the 80s. It was spotted in the Kg Sri Aman area. People somehow relate this incident with the recent discovery.
This is surely a scary discovery. The size is a bit smaller than the one's they caught back in the 80s, which was a monster at first glance:

Maybe the new crocodile is the descendent from this big reptile? Regardless, anyone who encounter any wild animals, please do inform the authorities for them to take necessary action to save these animals.
Although it is scary, they are still God's being. Let us know what you think at the comment section below.
Don't forget to follow us on Facebook and Instagram.
Pertama Kali Rasa Susu Badam Di Kapitan Penang?