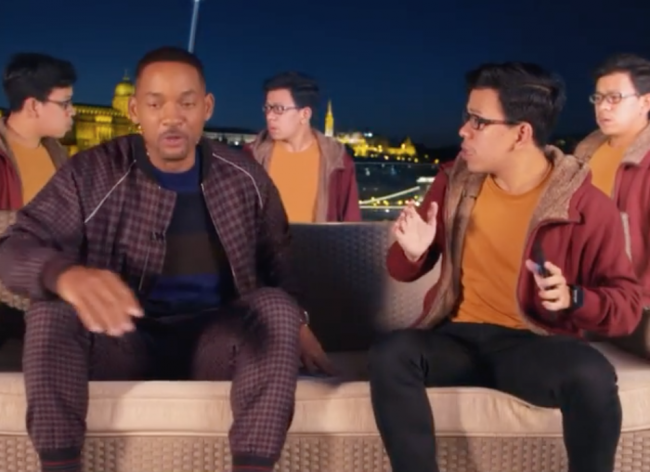 Our local content creator is FIRE! And he's still making awesome content by the minute!
Mohamad Sofian, or commonly known as sofyank96, has recently been invited to collaborate with an A-list celebrity, Will Smith for his new upcoming movie, Gemini Man.
READ ALSO:  Kanak-Kanak Ini Jana RM92 Juta Setahun Dengan Hanya Bermain

Sofian recently got everybody's attention after his collaboration with another visual artist, Zach King.
His collaboration with Will, was an invitation by UIP Malaysia, Paramount, to do this teaser video. You can check the video at his Instagram here:
He also created a travelog to Budapest for the teaser. And of course, Will Smith is in it!
It is so refreshing to hear these types of development has been done by our youngsters. We believed that there will be more to come from Sofian, and we can't wait to see it.
Maybe one day, you can also be a content creator that collaborate with Hollywood celebs. Who knows? Share this to create more traction for the kid.
Don't forget to follow us on Facebook and Instagram.
Restoran Di Shah Alam Ini Sentiasa Penuh, Apa Rahsianya! 😱